Our certified team provides complete asbestos removal services to make your property safe for occupancy.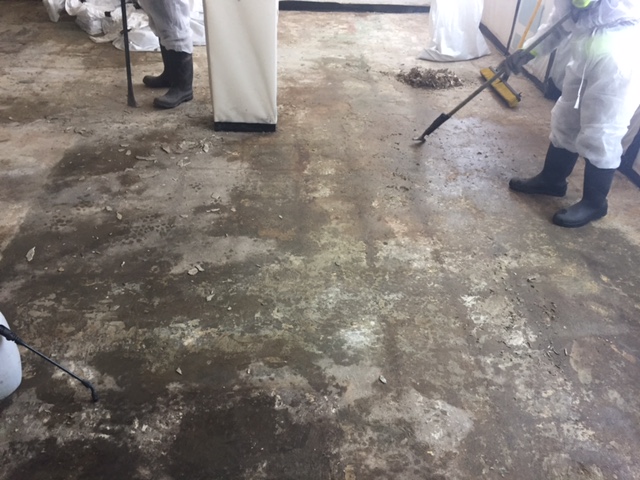 Asbestos was once widely used as an insulator, fire retardant, and soundproofing agent. Because of this popularity, it can still be found in many homes and businesses. Today, we know from extensive research and experimentation that exposure to asbestos and its microscopic, needle-like fibers is incredibly damaging to your health and has even been linked to lung cancer. If you uncover asbestos anywhere on your property, you need to arrange for asbestos removal as soon as possible. Fortunately, our team at Double D Construction Services, Inc. is always ready to help.
If you find asbestos on your property, do not try to remove it yourself or disturb the fibers in any way. Asbestos removal calls for trained, certified professionals like our team members at Double D Construction Services, Inc., who have both the right knowledge and the right equipment to dispose of the material safely. Because asbestos is so harmful, there are a number of strict federal regulations and standards associated with the removal process in order to protect the health of everyone involved. Our team is highly familiar with these regulations and takes care to follow them at all times, so you can trust that your property will be 100% safe for occupancy when we are finished.
At Double D Construction Services, Inc., we are proud to serve the Boone, North Carolina community, and we want to help you make sure your property is asbestos-free. If you suspect you have asbestos in your home or business, call our team today to find out for sure whether you need asbestos removal.
---
At Double D Construction Services, Inc., we offer asbestos removal services in Winston-Salem, Greensboro, High Point, Clemmons, Mocksville, Salisbury, Boone, Mount Airy, Asheboro, Concord, Raleigh, North Wilkesboro, Lexington, Thomasville, Charlotte, and Hickory, North Carolina.
Similar Services We Offer: