Why is asbestos so dangerous?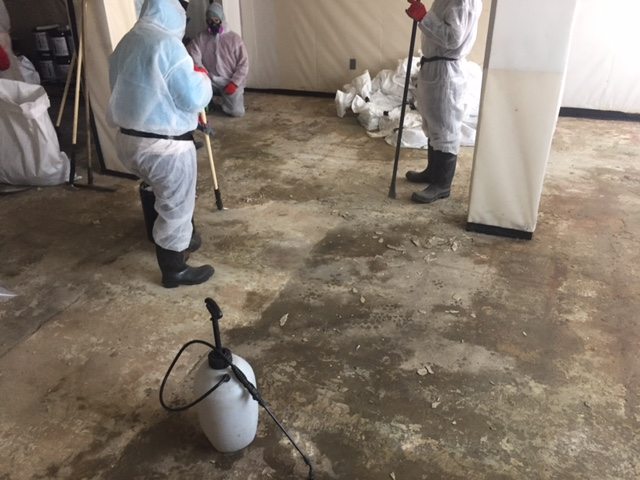 While many of us have heard of asbestos and know it's not something you want in your Boone, North Carolina home, many of us don't know what asbestos was used for, why it's dangerous, or how to remove it. That's why our team here at Double D Construction Services, Inc. is here to help you with all your asbestos concerns, including testing and removal of asbestos.
Asbestos was used several decades ago as an insulation material. As insulation, it works remarkably well. It is very resistant to heat and deterioration, and was therefore used for quite some time. It was used as insulation in residential and commercial properties, and for wrapping pipes. Although asbestos is made from natural fibers, it is extremely harmful to humans.
Many old homes and other properties have asbestos as insulation. This can be dangerous once the asbestos is exposed. Because asbestos fibers are incredibly abrasive and miniscule, they can be breathed in and become lodged in the lungs, causing a wealth of health problems, including breathing problems and a few different types of cancer.
Now, the existence of asbestos shouldn't cause panic in your home. Asbestos fibers are generally fine if they are laminated within a substance and therefore contained. Things like floor tiles or fire doors can contain asbestos, which isn't a problem unless they are damaged. Insulation, however, is usually sprayed and becomes crumbly and aerosolized when aging.
If you discover asbestos insulation, you need it removed immediately for the health and safety of those around you. Contact us at Double D Construction Services, Inc. today.
---
At Double D Construction Services, Inc., we offer asbestos removal services in  Winston-Salem, Greensboro, High Point, Clemmons, Mocksville, Salisbury, Boone, Mount Airy, Asheboro, Concord, Raleigh, North Wilkesboro, Lexington, Thomasville, Charlotte, and Hickory, North Carolina.
Similar Services We Offer: