Our team provides thorough asbestos abatement services to make your property safe again.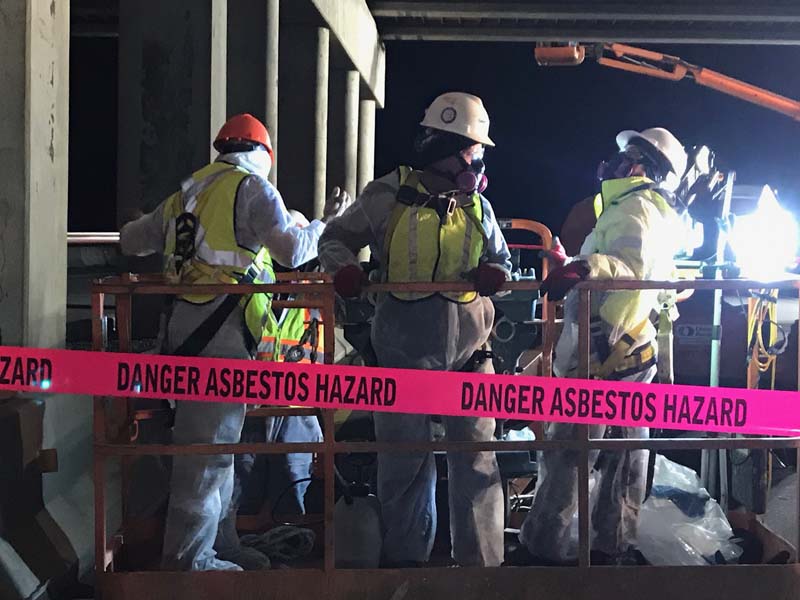 When someone gets the news that they have asbestos on their property, for many, their immediate reaction is one of worry—worry about the dangers of the material itself, and worry about what the removal process will involve. Here at Double D Construction Services, Inc., we have over 20 years of experience with asbestos abatement, and we believe you deserve to know what will happen to your property in the course of our efforts. To help put you at ease with the asbestos abatement process, here is a breakdown of what you can expect:
Inspection: The first thing we will do is perform a thorough inspection of your property in order to locate where the asbestos is and in what quantities.
Site Preparation: Following the inspection, our team will prepare the site for asbestos removal. We will give you clear guidance on the next steps, including whether you need to remove yourself or your belongings from the premises. Your safety is our first priority, so we will take every precaution to protect you and your home.
Disposal: As our technicians remove asbestos from your home, we will seal it in proper containers and then ship it to a certified disposal facility. This will ensure that no harmful fibers are left behind.
Certification: The last step in asbestos abatement is to perform another inspection and get certification that your home is safe for occupancy. This certification process is there to protect your safety and grant you peace of mind.
At Double D Construction Services, Inc., we are proud to serve the Boone, North Carolina community. If you suspect that you have asbestos on your property, call our team today to find out if you need asbestos abatement.
---
At Double D Construction Services, Inc., we offer asbestos abatement services in Winston-Salem, Greensboro, High Point, Clemmons, Mocksville, Salisbury, Boone, Mount Airy, Asheboro, Concord, Raleigh, North Wilkesboro, Lexington, Thomasville, Charlotte, and Hickory, North Carolina.