FEEL CONFIDENT WHEN YOU CALL US FOR ASBESTOS REMOVAL SERVICES AT YOUR HOME OR BUSINESS.
At one time, asbestos was seen as a valuable material and was used for many applications, including insulation, fire retardant, and even sound proofing. After many years of study and testing, it is now recognized as a dangerous material that can contribute to cancer and other serious health concerns. When you need asbestos removal services, you need to know that you can rely on the team of professionals that comes to handle the removal. Airborne fibers are the primary concern during asbestos removal services, so special protective gear and knowledge of procedures is needed to do it safely.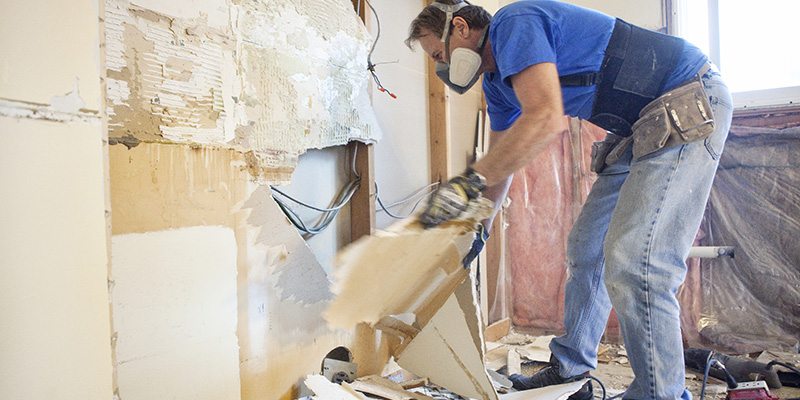 When you trust us to take care of your asbestos removal services, we will:
Adhere to the highest safety standards: We will use the proper gear and collect the necessary samples for testing using accredited laboratories approved by the EPA
Follow the law: There are a number of regulations concerning asbestos removal services that are part of the Clean Air Act. As a certified and accredited abatement contractor, we pledge to follow these guidelines at all times.
Provide comprehensive services for the best results: From the initial inspection and testing to the actual removal and cleanup process, we will take care of you and your property from start to finish. We can even provide any demolition services that become necessary.
If you suspect asbestos in your home or facility, do not disturb it. Collecting samples and testing yourself can put you, your family, or work associates at risk of asbestos exposure. Check the suspect area for signs of damage and call us immediately for testing.
---
At Double D Construction Services, Inc., we offer asbestos removal services in Winston-Salem, Greensboro, High Point, Clemmons, Mocksville, Salisbury, Boone, Mount Airy, Asheboro, Concord, Raleigh, North Wilkesboro, Lexington, Thomasville, Charlotte, and Hickory, North Carolina.