Pricing
– Tractor Trailer Combo – $115 Monthly
– Trailer Only – $100 Monthly
– Tractor Only – $100 Monthly
– Box Truck – $100 Monthly
– Boats and Boat Trailers $75 Monthly
– RV's $75 Monthly
Daily Parking – $15
Billing: Monthly
Required Documentation: Driver's license, Insurance card, registration card, and certificate of title.
PROPERTY AVAILABILITY AND LAYOUT
Lot hours: Available 24 hours
Office hours: Monday – Friday: 8:00 am – 5:00 pm
Layout:
-24-hour access
-24-hour video
-Gated access – Key will be provided
-Gravel parking lot
-Lighted parking area
With a spacious outdoor storage area, we can accommodate your needs while freeing up valuable space on your own property.
One of the most common complaints among property owners is a lack of storage space. Whether you're talking about within your living space or elsewhere on the property, you may be struggling to find places to keep everything you own. This is also true of commercial business owners, who may have equipment and other large items to store. At Double D Construction Services, Inc., we can help with this need. We offer outdoor storage options for all types of things, including tractor trailers, box trucks and other types of trucks, boats and boat trailers, and RVs. With a spacious outdoor storage area, we can accommodate your needs while freeing up valuable space on your own property.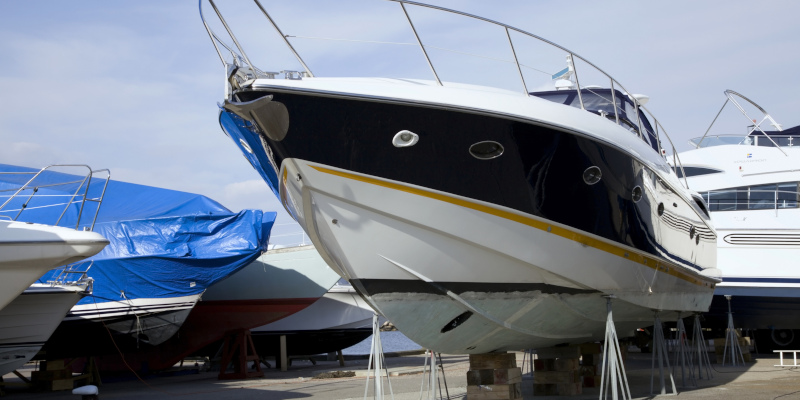 Our pricing for outdoor storage services depends on the size of the item you plan to keep on our property. We charge competitive monthly rates, along with daily parking fees for those who only need short-term storage. Clients have access to their equipment 24 hours a day, seven days a week, with a lighted parking area for added security. Our office is open during business hours, Monday through Friday, with a staff member available to answer questions or provide assistance when you need it.
Additionally, the outdoor storage space sits behind a gate, so only authorized individuals will have access to it. When you rent a space with us, we'll provide you with a key to get in and out. The gravel parking lot is easy to park vehicles and equipment on, so you can feel comfortable bringing your items to our facility. As another added security measure, we maintain a video feed of the property 24 hours a day. If anything occurs, we can review the footage immediately and assist with any needs that may arise.
Running out of space to store large items is a frustrating experience, but our services can eliminate this problem. We make it easier to maintain the equipment and vehicles you need by providing an outdoor storage area that's easy to access at any time. If you're interested in moving forward, we require a driver's license, proof of insurance, registration documentation, and the certificate of title for the vehicle(s) you plan to store. You can fill out the application online to provide the necessary information or reach out to one of our team members to learn more about this and other services we offer.
Whether you have personal items, like boats and RVs, or commercial equipment to store, you can feel confident when storing it with us. Our goal is to provide valuable storage space that provides access to your items while giving you more room on your property. With increased security measures, we also take steps to reduce the risk of vandalism, attempted theft, and other issues that can come with parking or storing your equipment and vehicles outdoors. When you contact us, we're also happy to provide information on the availability of storage space and the layout of our outdoor storage area. Give us a call to get started.
---
At Double D Construction Services, Inc., we offer outdoor storage services to those in Winston-Salem, Greensboro, High Point, Clemmons, Mocksville, Salisbury, Boone, Mount Airy, Asheboro, Concord, Raleigh, North Wilkesboro, Lexington, Thomasville, Charlotte, and Hickory, North Carolina.
Similar Services We Offer: