You can count on our team to provide safe, thorough asbestos removal services.
In the past, asbestos was one of the most popular building materials, as it made a good insulator, fire retardant, and soundproofing agent. Today, we know that while it may have been good for those purposes, asbestos is also incredibly damaging to your health and has been linked to lung cancer and other respiratory problems. Because of its popularity in the past, asbestos can still be found in many old buildings, from businesses to private homes. If you find asbestos on your property, you should call our team at Double D Construction Services, Inc. to arrange for asbestos removal services as soon as possible.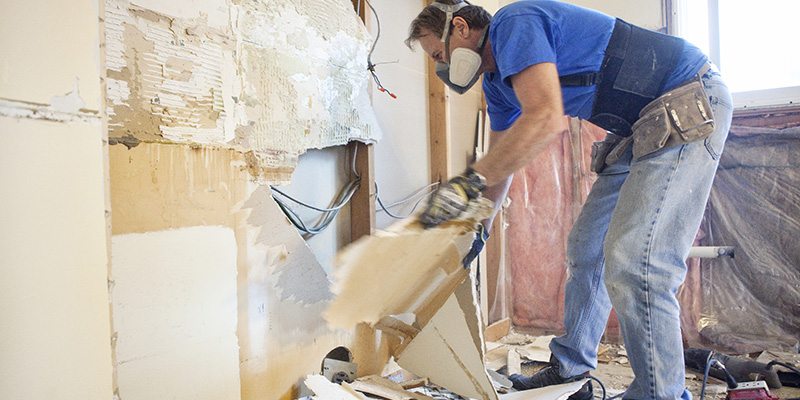 We have over 20 years of experience with asbestos removal, so you can count on us to remove every trace and make sure your home is safe for occupancy. Our team adheres to the highest safety standards, always uses the proper gear, and gets the necessary samples for accurate test results. To protect your health, there are a number of strict regulations for asbestos removal as laid out in the Clean Air Act—we are certified providers of asbestos removal services, so you can rest assured that our team will follow all of these stipulations to the letter.
Our team at Double D Construction Services, Inc. is proud to serve the Boone, North Carolina community, and we want to help you keep your home a safe place to live. If you suspect you may have asbestos on your property, call our team today to find out for sure whether you need asbestos removal services.
---
At Double D Construction Services, Inc., we offer asbestos removal services in Winston-Salem, Greensboro, High Point, Clemmons, Mocksville, Salisbury, Boone, Mount Airy, Asheboro, Concord, Raleigh, North Wilkesboro, Lexington, Thomasville, Charlotte, and Hickory, North Carolina.