We can help you with your asbestos removal safely and effectively.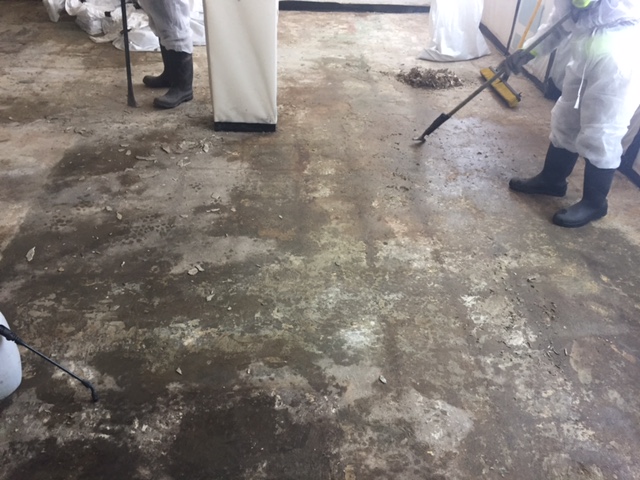 Years ago, asbestos was used in many homes for insulation as well as an additive to asphalt, concrete, adhesives, and vinyl materials. Unfortunately, it wasn't until years later that asbestos was discovered to be very harmful and classified as a carcinogen. Asbestos is commonly found in older homes in areas such as boilers, pipes, HVAC duct insulation, roof shingles, attic insulation, ceiling tiles, and caulking. If you suspect your Mocksville, North Carolina home or business may have asbestos materials in one or more areas, you can come to us at Double D Construction Services, Inc. for asbestos testing. If indeed you do have problems with asbestos, there are certain steps you should follow.
Be careful to not disturb any fibers.
Check for signs of damage that might cause the fibers to come disrupted.
Call a professional team to perform your asbestos removal.
At Double D Construction Services, we are certified and trained in providing safe and effective asbestos removal. We have all the equipment necessary to perform the job correctly, and we perform our removals in accordance to the federal regulations in the Clean Air Act.
Not only is our team certified and equipped to handle your asbestos removal, but you can also count on a positive experience when working with our company. Excellent customer care is a high priority for our company, and we do our best to keep in clear communication with all of our clients. We hope to turn what could be a stressful situation into a positive experience. Give us a call today.
---
At Double D Construction Services, Inc., we offer asbestos removal services in Winston-Salem, Greensboro, Charlotte, Hickory, Boone, Clemmons, Mocksville, High Point, and Salisbury, North Carolina.