Our certified and trained team can safely complete your asbestos removal at your Clemmons home or business.
The presence of asbestos in many homes and businesses is an unfortunate reality. Asbestos was used for many years in the construction industry for its fire-retardant capabilities, for its sound proofing qualities, and because it is an insulator. After many years of use, it was linked to illness and cancer, particularly when it is disturbed and the asbestos fibers are released into the air.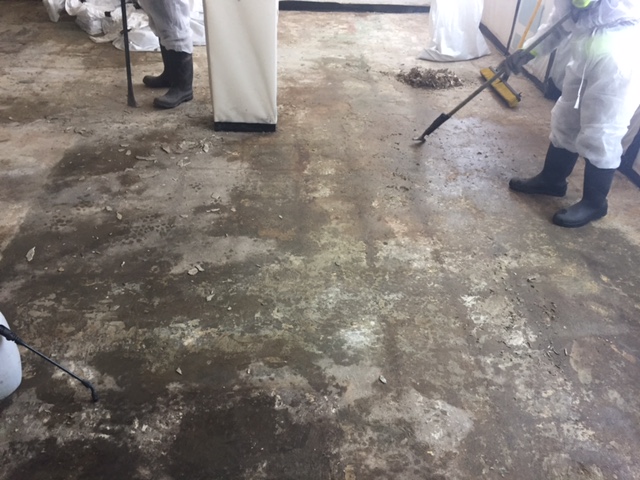 If you have a home or business in Clemmons, North Carolina and you have asbestos in your building, it is time to think about safe asbestos removal. Here at Double D Construction Services, Inc., we have the knowledge and experience needed to take care of your asbestos removal. This is not a do-it-yourself job. If you have asbestos present, do not disturb the material containing asbestos, which could be your flooring, ceiling, tiles or insulation. Check the area for damage, but don't try to remove or test the area yourself. Our professional team will come in with all the proper equipment and tools needed to seal off the area where the asbestos removal is needed and to safely and completely remove the asbestos so you can get on with safely living in your home or working in your business.
When you trust us to complete your asbestos removal, you can feel confident that we will follow all the federal regulations established by the Clean Air Act. We have been in operation since 1995 and can take care of a variety of construction and demolition needs beyond asbestos removal. We also offer hauling services and mold removal. Give us a call today.
---
At Double D Construction Services, Inc., we offer asbestos removal services in Winston-Salem, Greensboro, High Point, Clemmons, Mocksville, Salisbury, Boone, Mount Airy, Asheboro, Concord, Raleigh, North Wilkesboro, Lexington, Thomasville, Charlotte, and Hickory, North Carolina.
Similar Services We Offer: