With over twenty years of experience, we provide turnkey demolition services to our customers in North Carolina.
We know the value of having a company you can depend on to complete a project successfully.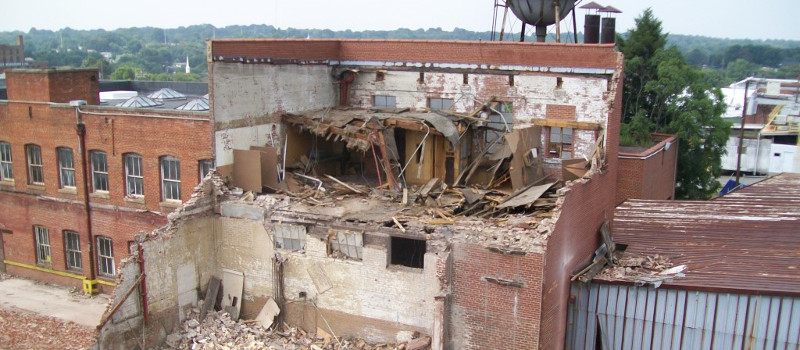 Residential & Commercial – No structure is too small. We tear down small residential structures and large commercial buildings.
Total demolition Removal – Rest assured your property will be cleared of all rubble, trash, and debris before we leave the job. We will take care of all erosion control issues, grade the property for future use, and provide seed/straw if necessary. Demolition clean up will never be an issue for the property owner.
Other services – We also offer construction removal, back filling lots with gravel, sand, or asphalt. Erosion control, tree removal and landscaping are also a part of our expertise.
Our experienced staff will be happy to answer all your questions about demolition services and provide a free estimate.
---
At Double D Construction Services, Inc., we offer building demolition services in Winston-Salem, Greensboro, High Point, Clemmons, Mocksville, Salisbury, Boone, Mount Airy, Asheboro, Concord, Raleigh, North Wilkesboro, Lexington, Thomasville, Charlotte, and Hickory, North Carolina.
Similar Services We Offer: