We follow all federal regulations for safe and effective asbestos removal and disposal.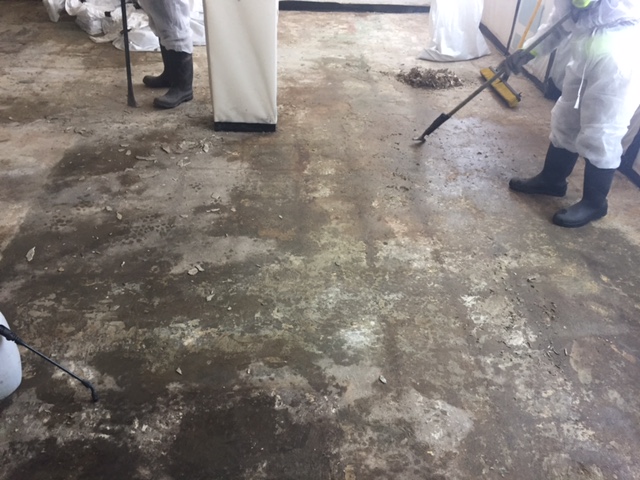 It is said that time is a good educator and that sometimes the best of intentions can be found to be less than advantageous once time has passed. That is certainly the case with the prolific use of asbestos as a building material. It was thought to be the ideal option for soundproofing and insulation, while being fire retardant, but was eventually found to cause cancer and illness. It is the fibers themselves that are the concern, so if you have asbestos in your home that has not been disturbed in any way, you do not have to panic. However, if you are considering a renovation that could disturb it, you need to call an experienced asbestos removal company to safely take care of it for you.
At Double D Construction Services, Inc., our team is fully trained on all safety protocols, not only for their own protection, but also for occupants of the residential or commercial property requiring asbestos removal. We follow all federal regulations as set forth in the Clean Air Act, both for removing the asbestos and disposing of it.
If you have an older home that could have asbestos materials in it, we recommend having us check it out. If we find asbestos, it is better to take care of the asbestos removal so that you can have peace of mind that someone won't dislodge the fibers at some point and put you at risk. There are far better materials on the market today that are safe and provide more benefits overall.
If you would like to know more about our asbestos removal services or any of our services designed to make your home or business in the Salisbury, North Carolina area a safe place to live or work, don't hesitate to reach out to us.
---
At Double D Construction Services, Inc., we offer asbestos removal services in Winston-Salem, Greensboro, High Point, Clemmons, Mocksville, Salisbury, Boone, Mount Airy, Asheboro, Concord, Raleigh, North Wilkesboro, Lexington, Thomasville, Charlotte, and Hickory, North Carolina.
Similar Services We Offer: