If you need to clear out an existing property, call us for thorough, safe, and efficient residential demolition services.
Sometimes, a house just needs to come down. Whether it's because the structure would need more work than it's worth to restore it and make it habitable or because you have plans to build a new home on that lot and need the existing one out of the way, we can help you with all your residential demolition needs.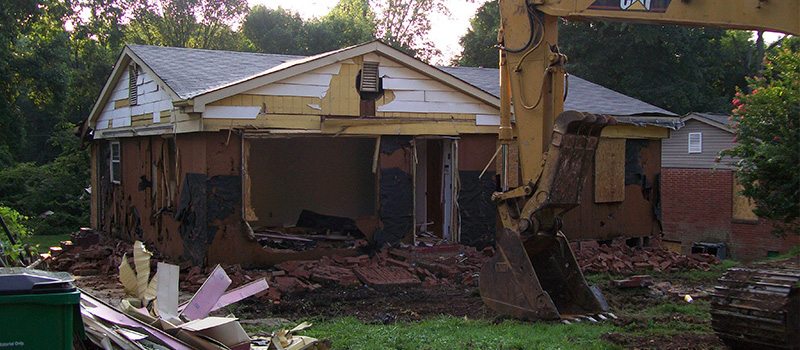 Our team at Double D Construction Services, Inc. has over 20 years of experience in the industry, and we are trained in the safest and most effective methods of residential demolition. No matter what kind of property you have or how the house is situated on it—whether it's in the middle of a spacious lot or crowded close with other properties—our team will tear it down safely and make sure all debris is completely removed from the premises. When we are through, you will be left with a pristine lot that's ready for the next stage of your project.
Even after the demolition itself is complete, we can offer further assistance. Part of our residential demolition services includes preparing the lot further for what comes next. We offer services such as seeding and strawing the lot; hauling in sand, gravel, or asphalt; tree removal; erosion control; and landscaping. Our team at Double D Construction Services, Inc. is proud to serve the Boone, North Carolina community, and we want to help you make your project a success. If you are in need of residential demolition services, call us today to learn more about what we can do for you.
---
At Double D Construction Services, Inc., we offer residential demolition services in Winston-Salem, Greensboro, High Point, Clemmons, Mocksville, Salisbury, Boone, Mount Airy, Asheboro, Concord, Raleigh, North Wilkesboro, Lexington, Thomasville, Charlotte, and Hickory, North Carolina.