We are your demolition experts in Boone!
On nearly every home improvement show, demolition (or "demo," as it's known colloquially) is usually matched with exciting music and some montages of muscular individuals with large sledgehammers. However, demolition in actuality isn't all smashing and grabbing! Demolition requires expertise to ensure the structures that need to be removed are done so safely and in a controlled fashion. Should components need to be saved, such as in a remodeling situation, professionals need to be able to adjust their demolition accordingly.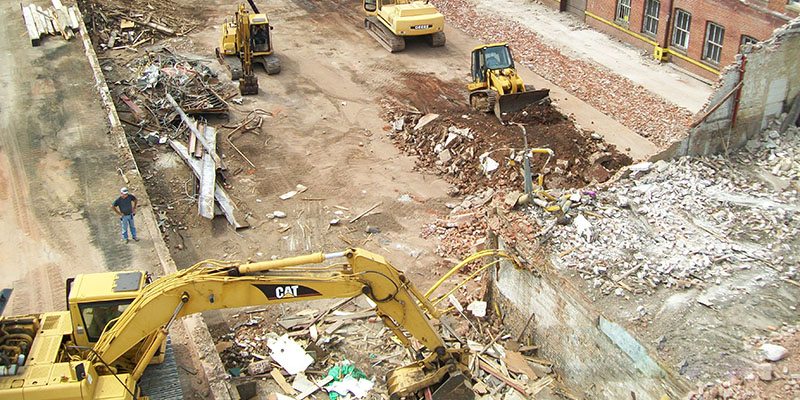 When you are in need of demolition professionals, you can't do better than to call us here at Double D Construction Services, Inc. Not only can we handle every demolition need you have here in Boone, North Carolina, but we are also equipped to take on demolition tasks that are more than other companies can handle. We can maneuver around oddly shaped lots with close-by structures or trees. We can carefully demolish structures that need professional attention. No matter your demolition needs, we are here to assist you!
At Double D Construction Services, Inc., our services go above and beyond the demolition process. Not only can we help you with the demolition of any size structure, but we will also take care of the nitty gritty permits and paperwork, as well as the gathering of the demolition debris. We have access to large dumpsters that will make the hauling away of the refuse material a faster and painless process. You're in good hands with us at Double D Construction Services, Inc. Contact us today if you have demolition needs!
---
At Double D Construction Services, Inc., we offer demolition services in Winston-Salem, Greensboro, High Point, Clemmons, Mocksville, Salisbury, Boone, Mount Airy, Asheboro, Concord, Raleigh, North Wilkesboro, Lexington, Thomasville, Charlotte, and Hickory, North Carolina.
Similar Services We Offer: