When we perform a residential demolition job, we will clear the debris and leave a clear lot.
Making the decision to demolish an existing home to clear space for a new construction project is an exciting time for any property owner. However, it's important to partner with the right provider of demolition services to ensure that the existing house is removed safely and properly. The last thing you want to worry about is ending up with a property that is damaged or requires a lot of cleanup before you can get started on the construction process. Our team at Double D Construction Services, Inc. offers residential demolition services in and around the Salisbury, North Carolina area. You can count on our technicians to take care of the process correctly and leave behind a cleared site that's ready for new construction.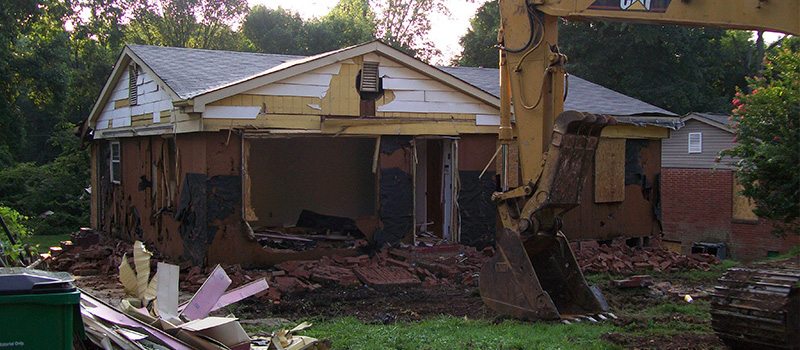 Over the two decades we've been in business, we have demolished structures of all sizes. Our experience includes residential demolition, which is helpful to those who want to remove an existing house to clear the space for something new to be built in its place. When we perform a residential demolition job, we will clear the debris and leave a clear lot. We can even perform seed and straw services as part of the cleanup efforts.
Our team members are fully trained in the most effective and safest methods for demolishing existing structures. In our experience, we have encountered homes that contain asbestos and/or mold. These potentially harmful contaminants must be properly dealt with as part of the demolition to avoid releasing them into the air. We'll make sure that the demolition process is done safely to protect you and your family, as well as those around the property.
---
At Double D Construction Services, Inc., we offer residential demolition services in Winston-Salem, Greensboro, High Point, Clemmons, Mocksville, Salisbury, Boone, Mount Airy, Asheboro, Concord, Raleigh, North Wilkesboro, Lexington, Thomasville, Charlotte, and Hickory, North Carolina.