We offer asbestos removal and demolition of hazardous structures in the Hickory.
It wasn't all that long ago that asbestos was added to many common commercial items that eventually made their way into homes. Previously viewed as a "miracle" fix for a variety of items, including an effective fire retardant and insulator, it has since been recognized as a viable health threat to those who are exposed to asbestos fibers.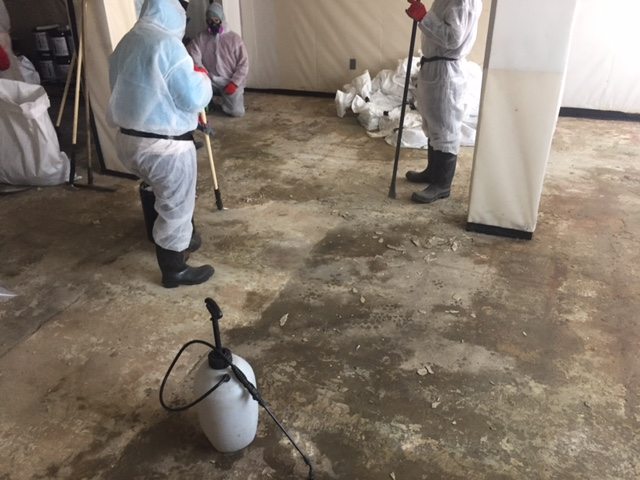 At Double D Construction Services, Inc., we offer residential and commercial asbestos removal services in the Hickory, North Carolina area. It is very important to have a knowledgeable team take care of this job, and we have the years of experience and equipment required.
Safe – Asbestos removal requires the use of proper safety equipment to ensure that no one is negatively affected by fibers that become airborne. We not only train our teams to complete asbestos removal the right way, but we also take every precaution to do the work safely.
Legal – At Double D Construction Services, Inc., we are certified and accredited asbestos removal contractors. We adhere to all of the Clean Air Act regulations set forth by the federal government.
Services – We provide comprehensive asbestos removal services, including inspection of your property, debris removal, and complete demolition if necessary. We'll take care of your asbestos removal needs from start to finish.
If you suspect you have asbestos in your home or business, or would like to schedule removal services, contact us at Double D Construction Services, Inc. today to schedule an estimate. We have 20 years of experience providing construction services for our customers, and we are equipped to meet your needs.
---
At Double D Construction Services, Inc., we offer asbestos removal services in  Winston-Salem, Greensboro, High Point, Clemmons, Mocksville, Salisbury, Boone, Mount Airy, Asheboro, Concord, Raleigh, North Wilkesboro, Lexington, Thomasville, Charlotte, and Hickory, North Carolina.
Similar Services We Offer: