With asbestos testing and removal, you can count on our safe and effective results.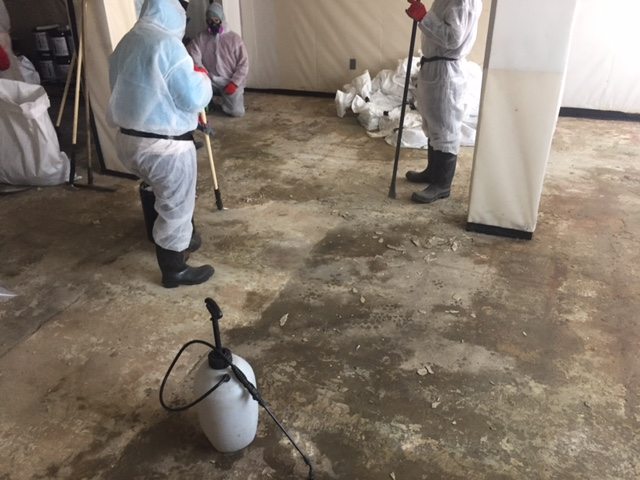 If you have an older home, there are usually some concerns that go along with the purchase. You might be worried about the plumbing, the electrical wiring or even that there might be asbestos present. Here at Double D Construction Services, Inc., we may not be able to fix your plumbing or electrical system, but we can test and remove any asbestos that we find lurking in your Salisbury, North Carolina home.
While many people think that asbestos was a problem only before the 1980s, the truth is that there were products made that contained asbestos that were allowed to be installed up until the early 1990s. Things like floor tiles, laminate flooring, and even certain sealants could contain asbestos until this time. Older products sometimes slipped through the cracks and were installed long after the ban on asbestos, so it's a good idea to have experts like ours complete a thorough asbestos test even if your home was built fairly recently.
Here at Double D Construction Services, Inc., we are very knowledgeable when it comes to the testing and safe removal of asbestos— you have to be to work with this carcinogenic material! We have over 20 years of experience working with asbestos and know what to look for in terms of testing, how to safely remove it so no fibers enter the air (which is a violation of the Clean Air Act), and how to rid your property of asbestos completely.
If you are worried or suspect your home has asbestos, don't wait! Give us a call here at Double D Construction Services, Inc. to learn more about our asbestos testing and abatement measures.
---
At Double D Construction Services, Inc., we offer asbestos removal services in  Winston-Salem, Greensboro, High Point, Clemmons, Mocksville, Salisbury, Boone, Mount Airy, Asheboro, Concord, Raleigh, North Wilkesboro, Lexington, Thomasville, Charlotte, and Hickory, North Carolina.
Similar Services We Offer: