Does your property have asbestos? We can help!
There are a few key words that send chills down the spine of any property owner, and one of them is "asbestos." Finding out that your property has asbestos can feel panicking and dreadful at the same time due to the expense of asbestos removal, as well as the possible health hazards that asbestos can cause.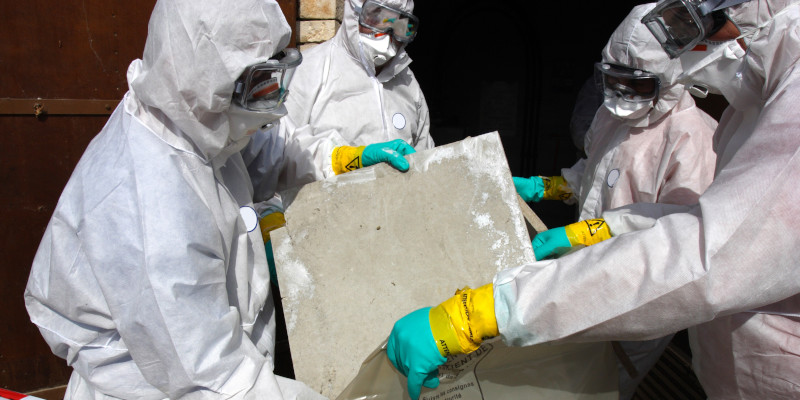 Asbestos was used regularly as a fire retardant and insulator in both homes and commercial properties up until 1973, but properties built up until 1989 may still have asbestos products located within the buildings. Because so many homes and commercial properties around the Clemmons, North Carolina area are considered to be historic, there is a good chance that if you have a property built before 1973, you might have asbestos. If you are in the Clemmons area and are wondering if your property has asbestos, call our experts here at Double D Construction Services, Inc. today!
While asbestos is a dangerous substance, the true danger comes when it starts to break down and is aerosolized. Once the tiny, broken fibers work their way into the air, they can cause serious damage in the lungs, including scarring and a host of other problems. If you suspect that you have asbestos in your property, time is of the essence! Call us at Double D Construction Services, Inc. to have your asbestos removal process done efficiently, safely, and completely by our experienced experts. For more information on the hazards of asbestos or for removal pricing, please contact us today.
---
At Double D Construction Services, Inc., we offer asbestos removal services in  Winston-Salem, Greensboro, High Point, Clemmons, Mocksville, Salisbury, Boone, Mount Airy, Asheboro, Concord, Raleigh, North Wilkesboro, Lexington, Thomasville, Charlotte, and Hickory, North Carolina.
Similar Services We Offer: