We don't just remove asbestos; we restore your peace.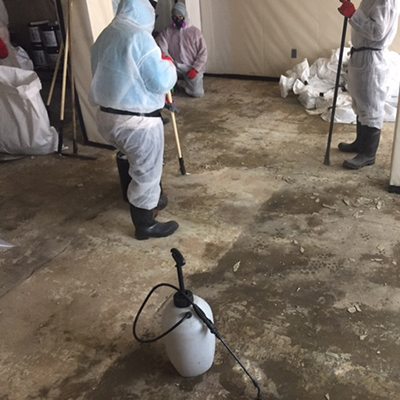 Asbestos, lauded for its fire-retardant and insulating properties, has been unmasked as a significant health threat. At Double D Construction Services, Inc., we're not just about building; we're about ensuring your Thomasville, North Carolina spaces are safe and free from hazardous materials like asbestos.
We've been in the construction business for over 20 years. We understand that dealing with asbestos is not just a job; it's a responsibility. Our team has the knowledge and the proper safety gear to remove asbestos effectively and safely. We take precautions to prevent asbestos fibers from entering the air, reducing the risk to people in the area.
But we don't just stop at removal. Our services cover everything from the initial inspection of your property to debris removal and even complete demolition if required. We're certified and accredited asbestos removal contractors who adhere to stringent federal government regulations. So, you can rest assured that when you choose us, you're choosing a team that knows what they're doing and does it within the bounds of the law.
So, if you think your home or business has asbestos, don't hesitate to contact us. The first step is always an estimate, where we assess the extent of the problem and provide you with a clear action plan. All you need to get started is to contact us, and we'll take it from there.
We offer you peace of mind in a world where health and safety have never been more critical. We're not just removing asbestos; we're restoring your peace and ensuring your spaces are as safe as possible. So go ahead, breathe easy, and leave the worrying to us.
---
At Double D Construction Services, Inc., we offer asbestos removal services in  Winston-Salem, Greensboro, High Point, Clemmons, Mocksville, Salisbury, Boone, Mount Airy, Asheboro, Concord, Raleigh, North Wilkesboro, Lexington, Thomasville, Charlotte, and Hickory, North Carolina.