Let us put your mind at ease with proper asbestos testing for your property.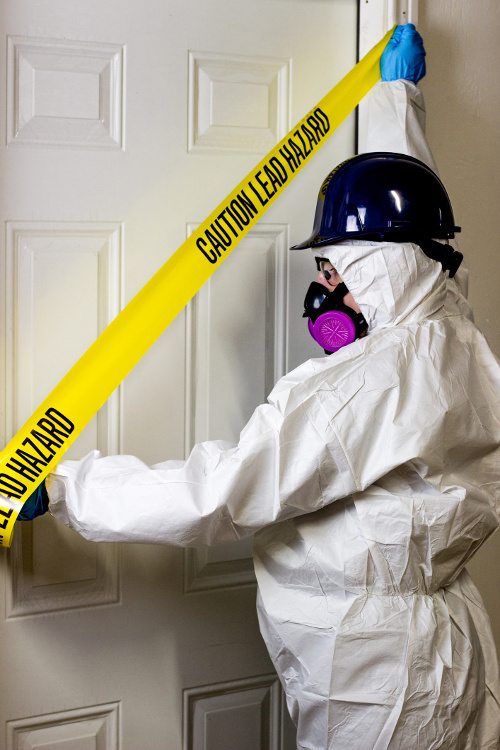 Many people know that asbestos was a common insulation material several decades ago, but fewer people realize that asbestos was used in a lot more applications than just insulation. While it was used for insulation in homes, commercial properties and around piping, asbestos was also used in flooring materials, as fire retardant and in literally thousands of other ways. If you have a home or other property that was built in the Salisbury, North Carolina area before the year 1977 (when use of asbestos was banned), then it is possible you might have asbestos. Here at Double D Construction Services, Inc., we want to make sure you and the occupants of your property are properly protected from this hazardous substance with the right asbestos testing.
Asbestos testing is something that is best done by experts like ours. We have over 22 years of experience in working with materials like these, so we know how to keep you and the other people in your property safe while we complete our asbestos testing. While we are aware of the DIY kits that are out there, we caution you to avoid them and let our skilled experts complete your asbestos testing. Not only are we more comprehensive and thorough, but we also worry about the potential contamination that you could come in contact with when gathering samples for the testing kit.
If you have a property built before 1977, please let us take a look at your property and perform proper asbestos testing. Not only will it help put your mind at ease, but it can also keep your health intact. To learn more about asbestos testing, give us a call today!
---
At Double D Construction Services, Inc., we offer asbestos testing services in Winston-Salem, Greensboro, Charlotte, Hickory, Boone, Clemmons, Mocksville, High Point, and Salisbury, North Carolina.
Similar Services We Offer: