With our asbestos testing services, you can trust that we will always take every safety precaution and will deliver accurate results.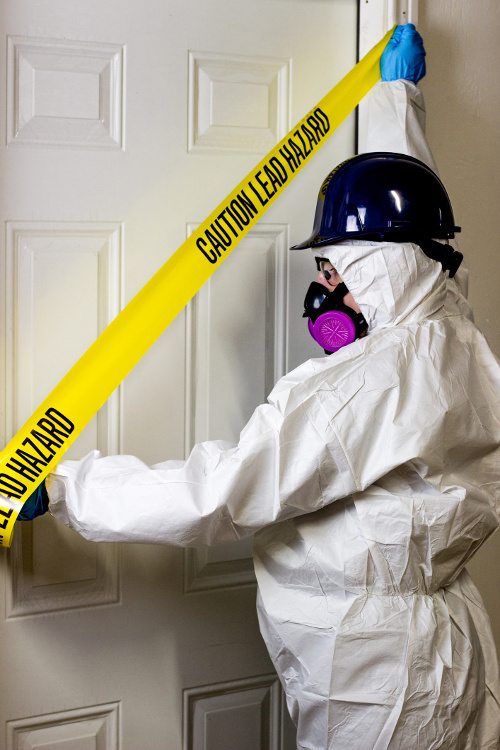 Asbestos was once an extremely popular building material, as it possessed qualities that made it an effective insulator, fire retardant, and soundproofing agent. Today, extensive testing and research have revealed that asbestos' utility came at a steep cost, as exposure to the material's microscopic, needle-like fibers has been linked to serious health problems, including lung cancer. Because it was so widely used in the past, asbestos can still be found in many old businesses and homes. If you suspect you may have asbestos on your property, call our team at Double D Construction Services, Inc. as soon as possible to arrange for certified asbestos testing.
We have over 20 years of experience with asbestos testing and removal. If you think you may have asbestos somewhere on your property, we strongly urge you not to investigate the matter yourself, and especially not to try to remove it on your own. Asbestos is an extremely hazardous material that requires the right protective equipment and extraction methods in order to remove it completely and safely. Our team has the right equipment and training to tackle the problem successfully, while attempting your own asbestos testing or removal efforts is likely to damage your health.
At Double D Construction Services, Inc., we are proud to serve the Boone, North Carolina community, and we want to help you keep your home or business safe for occupancy. If you suspect that there is asbestos anywhere on your property, call our team right away to get accurate asbestos testing.
---
At Double D Construction Services, Inc., we offer asbestos testing services in Winston-Salem, Greensboro, High Point, Clemmons, Mocksville, Salisbury, Boone, Mount Airy, Asheboro, Concord, Raleigh, North Wilkesboro, Lexington, Thomasville, Charlotte, and Hickory, North Carolina.
Similar Services We Offer: