You can trust our team of experts to remove all trace of asbestos from your property.
Once considered a miracle material, asbestos is now recognized as a serious health hazard. Extensive scientific testing has conclusively established asbestos as a factor that increases your risk for cancer and other health problems. Unfortunately, since asbestos was so popular as a construction material in years past, many homes and commercial properties still contain this hazardous substance.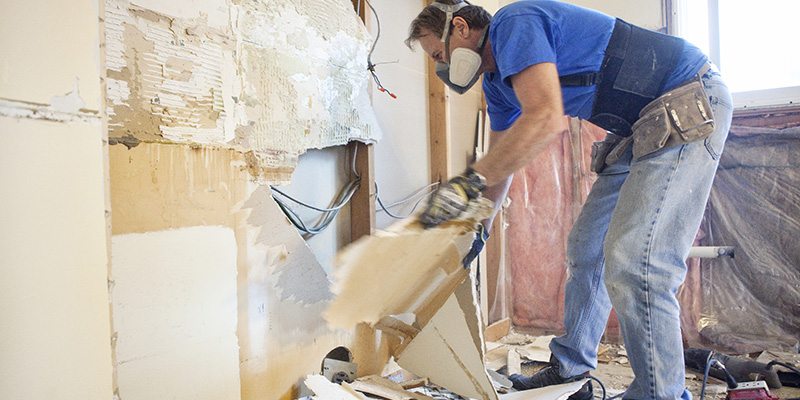 If you find out that your home or business contains asbestos, don't fear. You can count on asbestos removal services from our team at Double D Construction Services, Inc. to restore your property to safe conditions.
At Double D Construction Services, Inc., we are proud to serve the High Point, North Carolina community. We abide by the highest safety standards for our asbestos removal services. Our team wears proper safety gear throughout the removal process and will make sure that no asbestos is left behind on your property. Our company is also fully certified and accredited for asbestos removal, so we have comprehensive knowledge of all legal regulations for asbestos removal services, including the Clean Air Act, and will make sure that our work more than meets all legal requirements. We offer comprehensive service that includes everything from initial testing and inspection to removal and cleanup.
If you suspect that you have an asbestos issue in your home, call us as soon as possible to schedule an inspection. Don't try to investigate the issue yourself, as this could put your health at risk. Instead, you can rely on our team at Double D Construction Services, Inc., for expert asbestos removal services.
---
At Double D Construction Services, Inc., we offer asbestos removal services in Winston-Salem, Greensboro, High Point, Clemmons, Mocksville, Salisbury, Boone, Mount Airy, Asheboro, Concord, Raleigh, North Wilkesboro, Lexington, Thomasville, Charlotte, and Hickory, North Carolina.