We can provide thorough asbestos abatement solutions that make your Asheboro property safe again.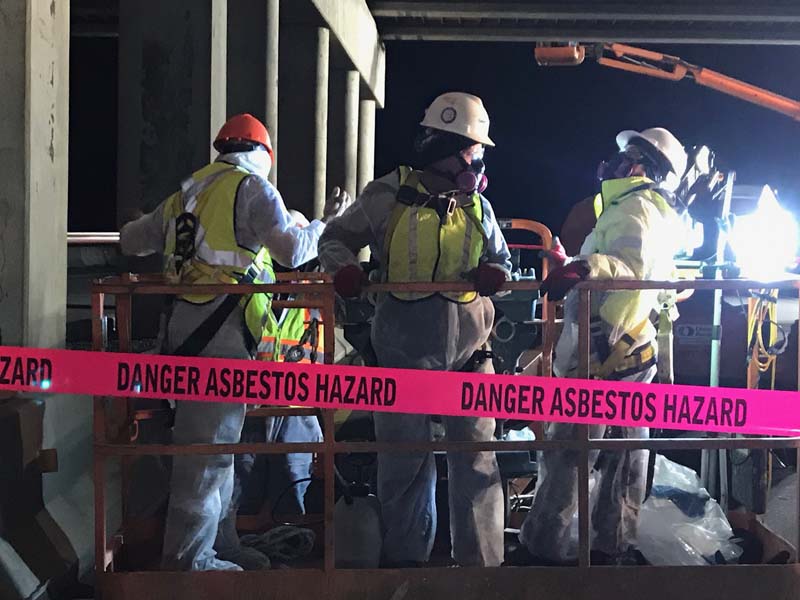 When someone calls us at Double D Construction Services, Inc. about our asbestos abatement services, one of the first things they usually ask us is, "What's involved?" Fortunately, the asbestos abatement process is fairly simple and involves the following steps:
Inspection – The first step is to do a site inspection that allows us to determine where the asbestos may be located, whether there is any damage to the area, and the extent to which asbestos needs to be removed. We can also provide asbestos testing if you are unsure whether you actually have an asbestos concern.
Site Preparation – Once it is time for asbestos abatement, we'll give you clear guidance about the next steps, including how we will prepare the site and whether you should remove yourself and your belongings from your home. Our priority is to make the process as efficient as possible, while also keeping your safety in mind.
Disposal – Once all of the asbestos materials are removed, they will be placed in the proper containers for storage and shipment to a certified disposal facility. This will ensure that these harmful fibers no longer pose a danger.
Certification – The final step in asbestos abatement is to have your home re-inspected and receive a certification that it is safe for occupancy. This final step will give you complete peace of mind.
The good news is that we have many years of experience handling a variety of home and business environments that have asbestos in Asheboro, North Carolina, and we can provide thorough asbestos abatement solutions that make your property safe again. Contact us at Double D Construction Services, Inc. today to learn more.
---
At Double D Construction Services, Inc., we offer asbestos abatement services in Winston-Salem, Greensboro, High Point, Clemmons, Mocksville, Salisbury, Boone, Mount Airy, Asheboro, Concord, Raleigh, North Wilkesboro, Lexington, Thomasville, Charlotte, and Hickory, North Carolina.