Asbestos is a toxic fiber that used to be used in thousands of building materials. It was used in insulation, drywall, flooring, ceiling tiles, fire blocking materials, and much more. If your home or commercial building was built before 1980, there is a good chance that there is asbestos in some of the building materials that were used in the construction. If you are concerned or have reason to believe that your home or place of business contains asbestos, you should have it tested immediately. What happens when you find out that your home or business contains asbestos? You need to hire a company to do asbestos removal for you.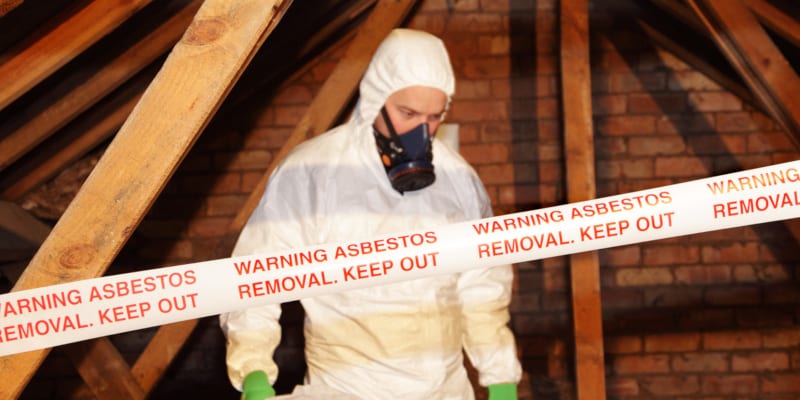 Asbestos removal absolutely should be done by a trained professional. Asbestos can do a lot of damage to your body, especially if you breathe in the fibers. Asbestos has been proved to cause severe respiratory problems and has been linked to causing several types of cancers. In fact, it is illegal to use asbestos in any building material. The Environmental Protection Agency strictly governs asbestos removal and has strict processes set in place. Only companies certified and highly trained in asbestos removal should undertake the project. They will know all the rules and regulations and will be able to safely and efficiently dispose of the harmful materials.
Contact us today at Double D Construction Services, Inc. if you need asbestos removal for your home or commercial building.We can take care of everything from start to finish, making sure to remove everything contaminated by asbestos.