For many years, asbestos was commonly used in building construction. It has several properties that made it appealing for buildings including the following:
Resistant to heat, fire, and electricity
A good insulator for heat and for absorbing sound
It's relatively inexpensive when compared to other options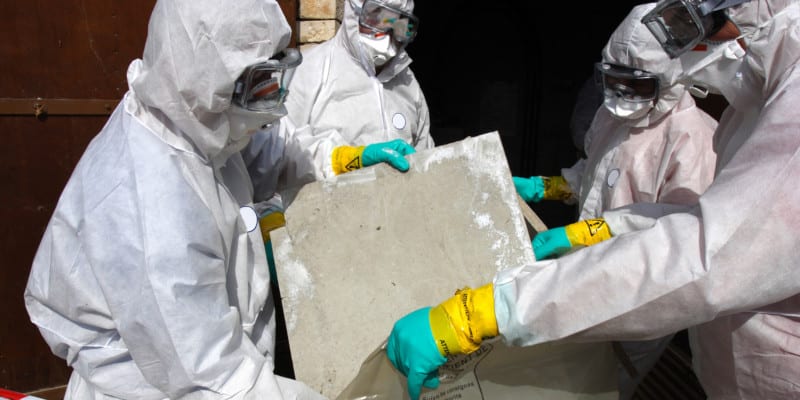 However, asbestos is a dangerous compound that, if inhaled, can lead to serious health problems. Although most issues don't present themselves for a long time, the effects are devastating and include the risk of lung cancer and other lung diseases. Since discovering the ill effects of asbestos, it is no longer used and is now actively removed from buildings.
Because the health concerns are so serious, asbestos removal needs to be addressed as soon as it is discovered. If you live in or work in an older building, make sure it has been tested for asbestos. If it tests positive, you need to call in a professional immediately. Asbestos removal requires a careful and specific process and should not be done haphazardly or without the proper training and equipment. You could expose yourself or others to potential health problems if you're not careful.
If asbestos removal is done correctly, you will be able to avoid future problems. When discussing the steps required for getting rid of asbestos, ensure that you are contacting a trained professional. As you talk through the process, make sure you feel comfortable with the plan in place. After getting the results from an asbestos test, we'll get to work on removing it as quickly and as carefully as possible.