When it comes to demolition companies, we should be your top choice.
Demolition work can be overwhelming and dangerous. A professional demolition company has the necessary equipment and training needed to get the job done quickly, correctly, and safely. When you are selecting a demolition company In Salisbury, North Carolina, you have several options. At Double D Construction Services, Inc., we believe there are many things that set us apart as a top choice.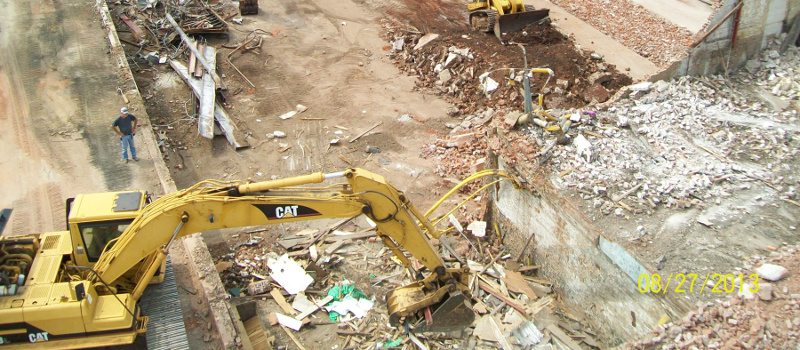 Experience – Our demolition company was established back in 1995. Since that time, we have gained a wealth of experience in the demolition industry and a thorough understanding of how to best handle any demolition job. Our expertise enables us to work more effectively and efficiently than other companies.
Service – Superior customer care is a priority for us at Double D Construction Services, Inc. You can expect to be given excellent service from the time you first call us to the moment your project is complete. Our reputation matters to us, and we are proud to have earned very positive reviews on rating sites.
Accreditation– We are proud to hold an A+ rating with the Better Business Bureau (BBB). This rating is not based on customer reviews, but instead on specific criteria gathered by the BBB.  An A+ rating is a mark of well-run business.
Clean-Up – One key component that sets us apart from other demolition companies is that we always completely clear lots after demolition.
Transparency – We are often asked if we charge extra fees for things such as permits and landfill fees. At Double D Construction Services, Inc., we include everything in the proposal and create an invoice breaking down all charges, so you know exactly what you are paying for.
When you need a demolition company in Salisbury, call us at Double D Construction Services, Inc..
---
At Double D Construction Services, Inc., our demolition company is proud to serve Winston-Salem, Greensboro, High Point, Clemmons, Mocksville, Salisbury, Boone, Mount Airy, Asheboro, Concord, Raleigh, North Wilkesboro, Lexington, Thomasville, Charlotte, and Hickory, North Carolina.