At Double D Construction, Inc., demolition cleanup is part of the job for us.
If you've ever seen a construction site just after a demolition job has been performed, you know that this process can leave behind quite a mess. Most property owners and contractors don't want to deal with the mess left behind, especially when they're looking to build something new on the land. If you're outsourcing the demolition, you can also outsource the demolition cleanup step in the process. At Double D Construction, Inc., demolition cleanup is part of the job for us.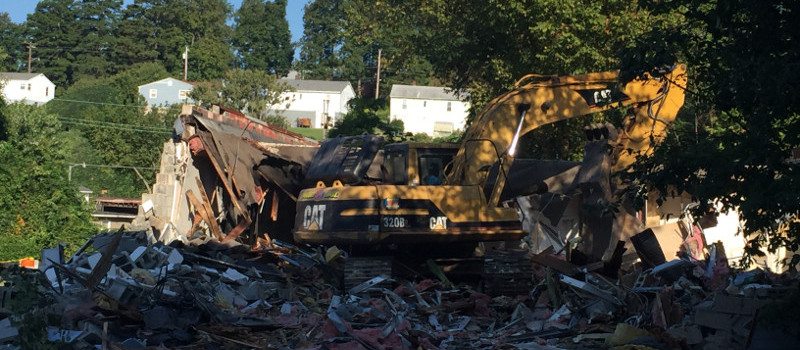 We provide thorough cleanup services that involve taking the construction materials and rubble to the landfill, as well as clearing away any debris that may have been left behind after the building comes down. Our team members can perform ground-leveling services to prepare the site for the next structure that will be built on it. Additionally, we can seed and straw the land to allow grass to grow and landscaping to be planted in the future.
When we provide you with a proposal for a demolition job in Mocksville, North Carolina, we will include the demolition cleanup service in the estimate. Doing so allows us to be transparent with our pricing, as well as give you a better idea of what to expect for the work. We'll also ensure that any required permit and landfill fees and costs are included in the proposal. As one of the leading demolition contractors in the Mocksville area, we can take care of any structure that may be impacting your ability to work on a property.
---
At Double D Construction Services, Inc., we offer demolition cleanup services in Winston-Salem, Greensboro, High Point, Clemmons, Mocksville, Salisbury, Boone, Mount Airy, Asheboro, Concord, Raleigh, North Wilkesboro, Lexington, Thomasville, Charlotte, and Hickory, North Carolina.