Our demolition options include demolition cleanup services that most companies don't.
It can be quite disconcerting to hire a demolition company only to find out that they don't do a thorough job with the demolition cleanup. At Double D Construction Services, Inc., we go the extra mile to ensure your property is ready for the next phase of construction. We can even seed and straw the property if you desire grass or completely level the ground, so it is ready to go. In addition, all debris is removed and disposed of properly.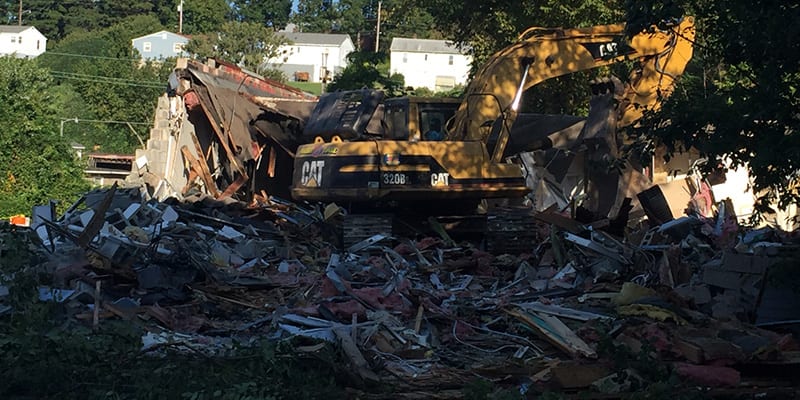 The other benefit of having us handle your demolition and demolition cleanup is that you'll get a detailed proposal that includes all fees, including landfill fees and permitting, so you won't have to worry about hidden expenses that weren't in your budget. With our more than 25 years of experience, you can be confident we won't miss anything and will complete the project through complete demolition cleanup better than anyone else in the Greensboro, North Carolina area.
Don't hesitate to reach out to us regardless of the scope of the project. Our demolition cleanup team is experienced in all types of debris removal, even following the extra safety precautions necessary for asbestos removal for residential and commercial buildings. We can remove the asbestos and haul it off for safe disposal.
If you have questions about our demolition and demolition cleanup services, reach out to us today. We will be happy to schedule a consultation and meet at your job site to prepare a quote for the work you need done.
---
At Double D Construction Services, Inc., we offer demolition cleanup services in Winston-Salem, Greensboro, High Point, Clemmons, Mocksville, Salisbury, Boone, Mount Airy, Asheboro, Concord, Raleigh, North Wilkesboro, Lexington, Thomasville, Charlotte, and Hickory, North Carolina.