Our certified asbestos abatement services will restore your home or business to safe conditions.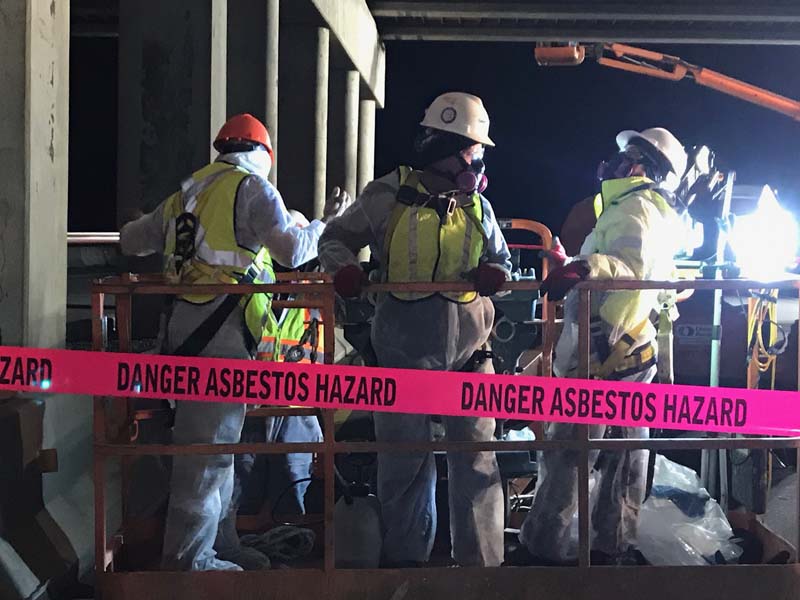 At Double D Construction Services, Inc., we understand that the prospect of going through asbestos abatement for your property can feel intimidating. Much of this pressure comes from the safety hazard that asbestos poses and the pressure to make sure that no trace is left behind. The abatement process itself, though, is actually fairly straightforward.
The first step of asbestos abatement is to inspect the property. If you're unsure whether you have an asbestos problem or not, our team will first perform asbestos testing to determine whether further intervention is needed. If the tests reveal asbestos, or if you called with a confirmed case, we will then thoroughly inspect your home or business to find any and all asbestos sites. During this step, we also determine the extent of the damage and calculate how much will need to be removed.
The next step is to prepare the site. Our team will keep your safety in mind throughout the asbestos abatement process while also making sure you are spared any undue inconvenience. We will give you clear instructions on whether to remove yourself and your possessions from the premises, and provide a timeline for when you can return.
After the site is prepared, our team will get to work removing the asbestos. As we remove the asbestos from your property, we will place it in proper containers for storage until it can be shipped to certified disposal facilities. This will make sure that no remnants of the harmful fibers are left behind.
The final step in the asbestos abatement process is to re-inspect your property so that it can be certified as asbestos-free. Once this is done, you can relax knowing that your property will be safe for occupancy again.
At Double D Construction Services, Inc., we are proud to serve the High Point, North Carolina community. Give us a call to learn more about our asbestos abatement policies.
---
At Double D Construction Services, Inc., we offer asbestos abatement services in Winston-Salem, Greensboro, High Point, Clemmons, Mocksville, Salisbury, Boone, Mount Airy, Asheboro, Concord, Raleigh, North Wilkesboro, Lexington, Thomasville, Charlotte, and Hickory, North Carolina.