Demolition is messy. Tearing things down. Hitting and crushing things. It is all entertaining, but after tearing everything down, cleaning up can be a hassle. Having to deal with making sure you pick it all up safely and disposing of everything properly can be a lot of stressful work. Luckily, here at Double D Construction Services, Inc., we offer demolition cleanup services in addition to our demolition services. We are not just going to pick up our things and go after demolition without making sure you have a way of getting all the remains from the demolition cleaned up. We offer demolition cleanup services at your site, so you can begin building on a fresh and clean site.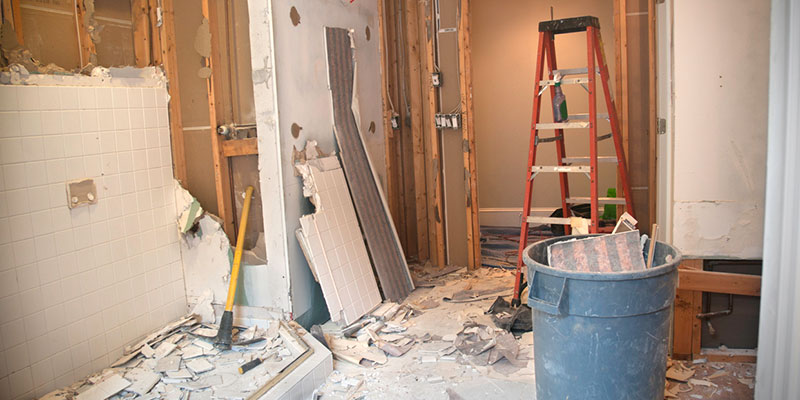 Another reason to enlist our help with demolition cleanup is that there are risks if you try to clean it yourself. You could possibly:
Inhale airborne mold spores or asbestos
Harm yourself with chemicals from inside the structure
Use disinfectants while cleaning that can harm you
Be harmed by an unstable structure
There are also other possible risk factors. Another thing to take into consideration is how to safely dispose of everything from the site. Certain materials cannot just be thrown in the trash can. Asbestos, mold, and other harmful materials must be disposed of properly, so the risk of releasing them into the air or spreading them elsewhere is decreased. We are prepared to handle all of these issues. We are certified and capable of handling this messy job for you. Have us do your demolition cleanup while you get planning the next steps for your fresh and clean site.