Our commercial demolition team will completely and efficiently clear your property.
At Double D Construction Services, Inc., we have over two decades of experience in commercial demolition. We are proud to offer our services to the High Point, North Carolina community, and we have the right equipment and expertise to get the job done right.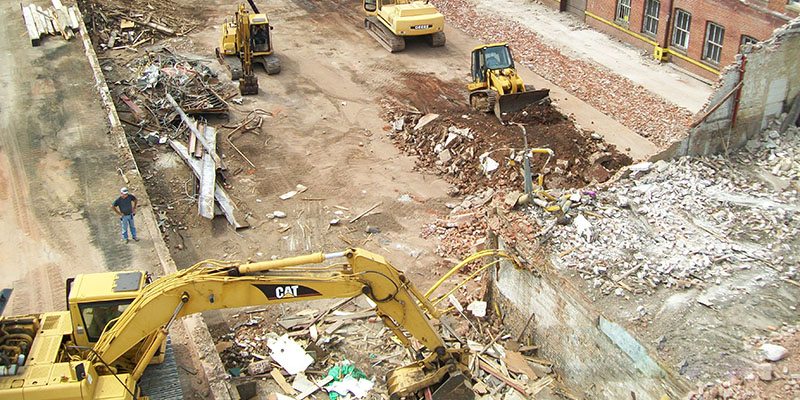 For any commercial demolition job, we start by assessing the building and surrounding property. Based on the information we gather during this stage, we'll make a plan for how best to approach the demolition. Once we've worked out all the details for this plan, we'll present it to you in the form of a detailed proposal. This document will include a breakdown of all the necessary steps, as well as an itemized invoice that will include our quote for the labor.
Once you sign off on the proposal, our team will get to work on the demolition itself. We are committed to using the safest and most effective methods for the job and always strive to get the job done quickly and efficiently. Our team uses the best equipment to tear down the structure and haul it away from the site. In addition, we do not stop at merely demolishing the building, but will completely clear the site of any remaining debris to give you a clean slate for your new project. If you like, we can even seed and straw the lot before we go.
If you need commercial demolition services, contact us at Double D Construction Services, Inc., to learn more about our demolition policies and rates.
---
At Double D Construction Services, Inc., we offer commercial demolition services in Winston-Salem, Greensboro, High Point, Clemmons, Mocksville, Salisbury, Boone, Mount Airy, Asheboro, Concord, Raleigh, North Wilkesboro, Lexington, Thomasville, Charlotte, and Hickory, North Carolina.