Our building demolition process is thorough and safety-oriented from start to finish.
If you need someone to take care of your building demolition, then look no further than our experts here at Double D Construction Services, Inc.! Building demolition is a lot more complex than many people realize and often involves more than just some heavy equipment and a wrecking ball! Instead, there are potential hazards to clear, lots of planning involved, and plenty of preparation work to be carried out before any building is demolished. If you are looking for someone who can ensure that your building demolition is not only successful, but safe as well, then you need our experts here at Double D Construction Services, Inc.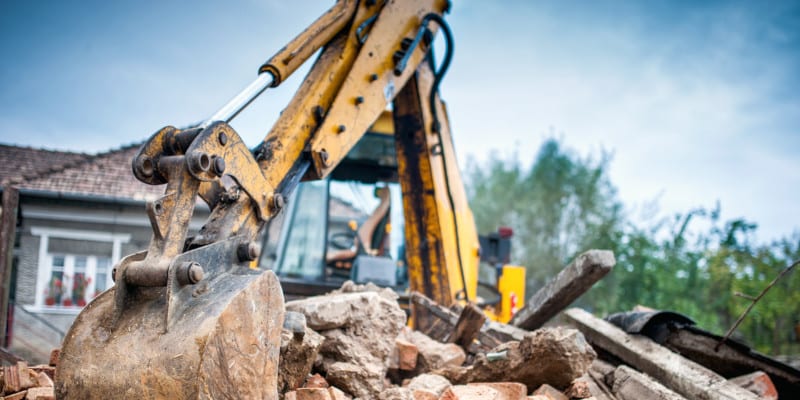 Because we have been working in trades like building demolition and asbestos services for over 22 years, you can have great confidence in our ability to properly clear an older building without hazardous materials becoming airborne. Additionally, we know the best methods of demolishing a building to ensure safe, quick demolition. With our help, your building demolition can clear the way for a lot or a new build.
In addition to expert building demolition and preparation for demolition, we take care of the aftermath as well. We don't just haul away the debris left from the demolition site, but we will even take the time to clear, straw and seed the lot as well. We always give our customers an up-front invoice with no hidden costs, allowing you to better budget and plan. If you have a High Point, North Carolina property in need of demolition, please contact us today to learn more.
---
At Double D Construction Services, Inc., we offer building demolition services in Winston-Salem, Greensboro, High Point, Clemmons, Mocksville, Salisbury, Boone, Mount Airy, Asheboro, Concord, Raleigh, North Wilkesboro, Lexington, Thomasville, Charlotte, and Hickory, North Carolina.
Similar Services We Offer: