Are you worried that if you hire a demolition company, you'll be looking at a mass of rubble at the end of the project that you don't know what to do with? That won't be the case if you hire us at Double D Construction Services, Inc., as we always leave a property clean and ready for the next phase. Have no fear because our demolition and hauling services will exceed your expectations.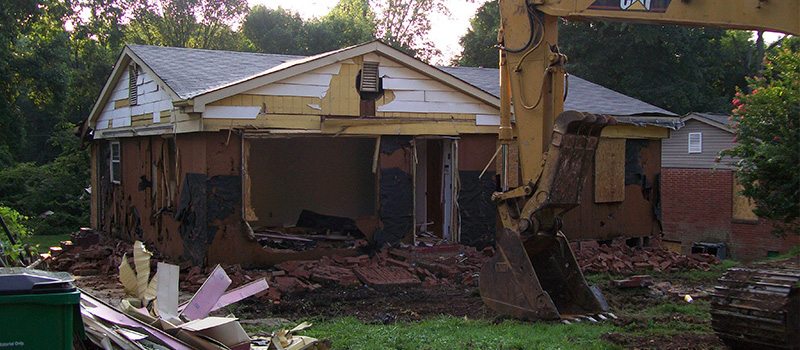 Some demolition companies lack the proper equipment to resolve the removal of hazardous materials, such as asbestos or mold-riddled materials. We are completely capable and have a team that is trained in the safe handling and disposal of these and other materials.
You can also turn to us for after demolition and debris removal to bring in fill materials, including sand and gravel, which may be needed for the next phase of your project in Winston-Salem, North Carolina. We can also help with tree removal and erosion control, as well as provide landscaping assistance. Whether you come to us for the complete demolition or need us to step in where others haven't finished the job, just give us a call, and we'll be happy to meet with you and provide a detailed proposal for your consideration.
Your quote will include any and all relative costs for your residential or commercial demolition and debris removal, including any applicable permit or landfill fees. You'll know upfront what to expect with no hidden surprises to throw you off budget. We look forward to serving your needs as we've done in Winston-Salem and the local Triad area since 1995.