As you can imagine, building demolition requires a coordinated effort. Tearing down a building and removing the materials from the site is a messy job, but if it's done right, you'll be able to avoid a lot of headaches along the way. It helps to first understand the process for building demolition. Before any work is done, it's important to ensure building demolition is allowed for the zoning that you'll be working in. Some neighborhoods or areas have laws and restrictions about demolition. If you start a project without approval, you'll pay a lot of money and have an unfinished project on your hands.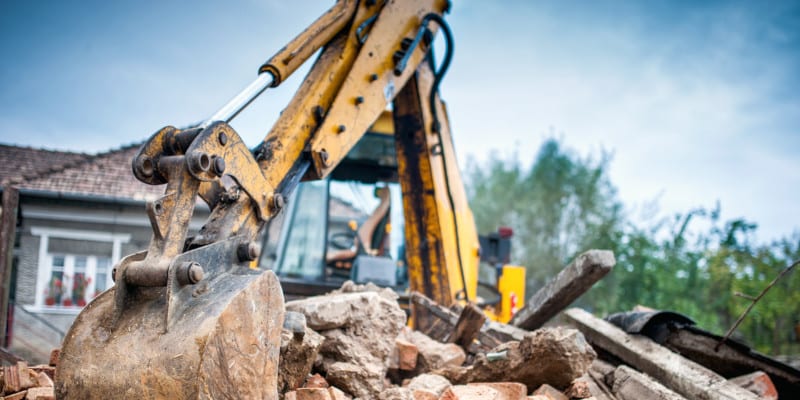 After getting proper approval, the building will first be taken apart, one big chunk at a time. This is done using large machinery that should be operated by experienced professionals to avoid incidents. As this is happening, the materials will need to be removed from the site. Anything that can be recycled or reused should be properly separated from the materials that will just be thrown away. If you have an experienced team doing this job, they'll know exactly how to keep this step simple and streamlined.
From obtaining proper approval to understanding how to strategize the removal of building parts, you want to make sure you have the right team hired to do the job.
Now that you see the big picture of the steps involved, you can see why building demolition can cause a few headaches if it's not completed by a professional and experienced team. Whether you need a home or building demolished, we are the team to call. Let us know what you need, and we'll get started on putting together a detailed plan for you.