While some might think that demolishing a building is just knocking down a block tower but on a larger scale, we at Double D Construction Services, Inc. are here to tell you that demolition is a complex process that requires careful planning and well-honed skill. In addition, different types of demolition require different considerations. In this article, we at Double D Construction Services, Inc. will be providing an overview of two of the most common types of demolition–residential and commercial–and how they differ.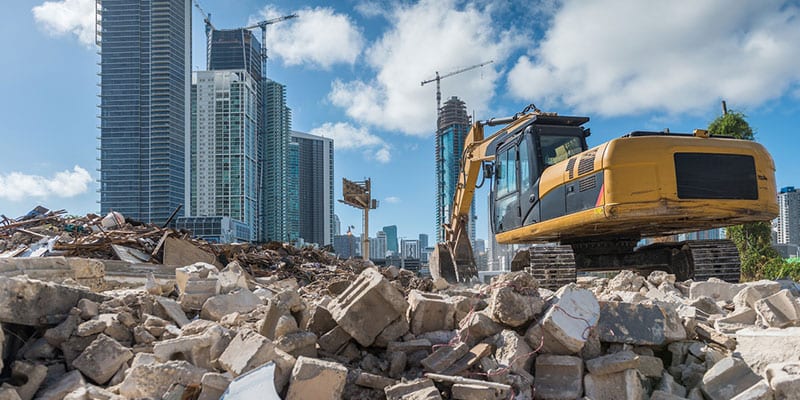 Residential Demolition- In residential demolition, the homeowner is typically the main point of contact for the demolition contractor or team. This type of demolition may be limited to the interior walls, and not involve the home's exterior at all. Because the vast majority of private residences are smaller than commercial buildings, this type of demolition project is also smaller in scale, and less complex to execute.
Commercial Demolition- In commercial demolition, it's more common for a general contractor to oversee and facilitate the process. Our team at Double D Construction Services, Inc. will secure all the necessary permits for the demolition project in question, then create a specific plan for exactly how the demolition will take place.
Because of the larger scale of commercial projects, there are more factors to consider in order to make sure that the process is done safely and without causing damage to other structures. Fortunately, with over 20 years of experience in the industry, our team at Double D Construction Services, Inc. has the right skills to safely and efficiently demolish the old structure so that you can get started on a new one.