Uncover a fresh surface with pressure washing.
Here at Double D Construction Services, Inc., we are ready to help you with a variety of services in the Salisbury, North Carolina area that will positively affect your property. We are an eco-conscious company that is always looking for ways that we can help people improve their properties while also ensuring we do not negatively impact the environment. Because we have decades of experience, we are able to assist you with everything from pressure washing to asbestos removal, and we love the clean and fresh results we can deliver to our clients.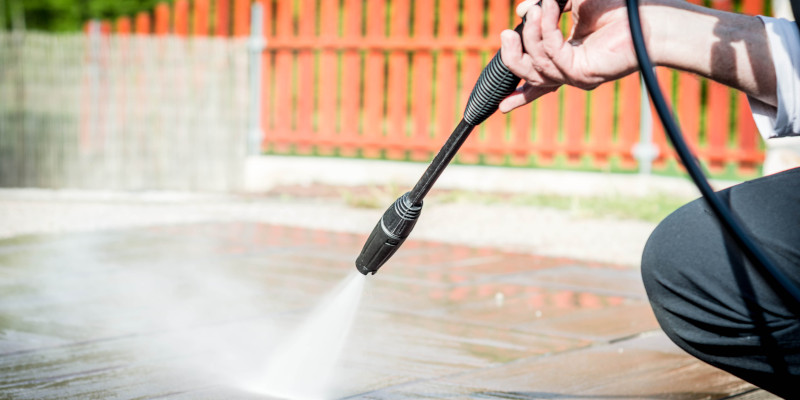 Pressure washing is a great way to use high-pressure water to achieve fast and dramatic results for your property. We use pressure washing to clean sidewalks, pathways, walkways, building exteriors, walls and more outdoor areas to remove gunk, dirt, grime and even graffiti. Because we focus on the environment, you can feel comfortable that we use as little water as possible during pressure washing without sacrificing the quality of our work. We are always conscious of the properties that we work on and work gently so that we do not harm your materials. This means that we are able to pressure wash even historical properties without fear of damage.
Here at Double D Construction Services, Inc., we want to help you with your pressure washing needs. If you have an area of your property that needs cleaning or is simply not the color that it used to be, our pressure washing service can help revitalize and restore instead of forcing replacement. For more information about pressure washing, please give us a call today.
---
At Double D Construction Services, Inc., we offer pressure washing services in Winston-Salem, Greensboro, Charlotte, Hickory, Boone, Clemmons, Mocksville, High Point, and Salisbury, North Carolina.