We handle your pressure washing in an environmentally responsible fashion.
Some surfaces are easier to clean than others. While you may want everything around your home or business in Clemmons, North Carolina to look tidy and clean, you might be wondering how to accomplish that with various concrete surfaces. At Double D Construction Services, Inc., our team is very proficient with pressure washing and can make your parking lot, driveway, walkway, siding, and other surfaces look like new again.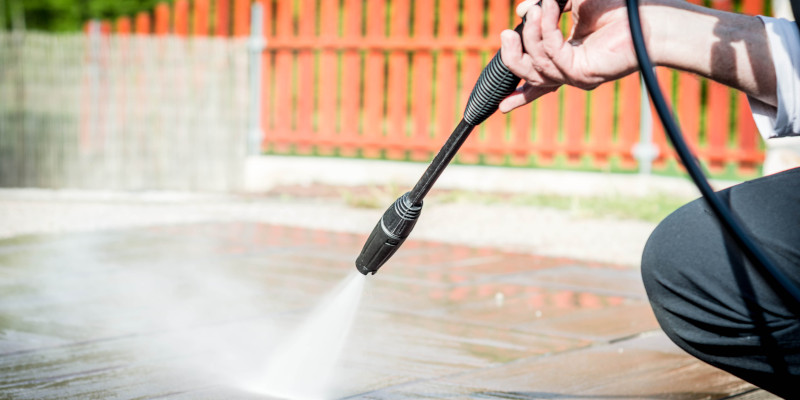 Our pressure washing expertise is at an exceptional level to handle everything from mildew removal to making some graffiti go away. It might seem like this is a simple enough task with the right equipment, but the reality is that great care must be taken to avoid damaging the concrete. This is especially important with historical sites, where an inexperienced person should never be put in charge of the pressure washing task.
Another reason to turn to us for pressure washing is that we are an environmentally responsible company. We take great care not to contaminate the groundwater and soil or damage your landscaping when we are pressure washing your concrete surfaces. We are equipped for all types of projects, from the simple to the most complex, so you can be confident that your property will look great and present the image you want it to.
If you have questions about pressure washing or would like to ask about our maintenance contracts for property owners, business owners, municipalities, and property managers, don't hesitate to reach out to us.
---
At Double D Construction Services, Inc., we offer pressure washing services in Winston-Salem, Greensboro, Charlotte, Hickory, Boone, Clemmons, Mocksville, High Point, and Salisbury, North Carolina.