Access your RV whenever wanderlust strikes.
Owning an RV is like holding a ticket to adventure. It's your home on wheels, allowing you to explore the open road while enjoying all the comforts of home. But what happens when you're not out exploring? At Double D Construction Services, Inc., we offer a haven for your RV when you're not using it.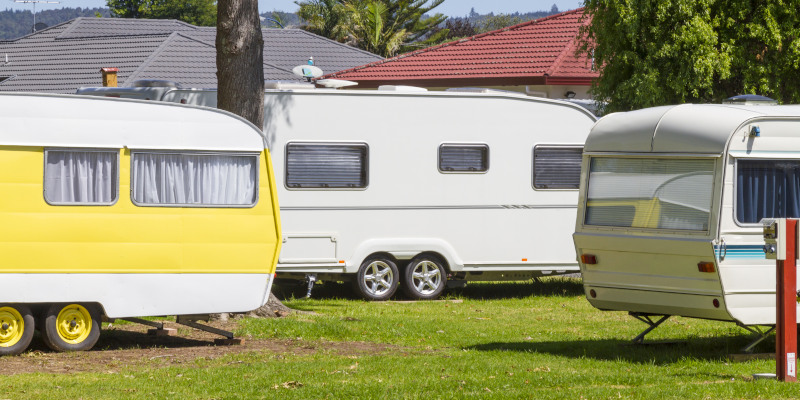 Your RV is more than just a vehicle; it's a financial and emotional investment. That's why we've created a secure and accessible outdoor storage space specifically designed for RVs. Our facility is gated, ensuring that only authorized individuals can access the area. Plus, the parking lot is well-lit and features a gravel surface, making it easy for you to navigate your RV into its designated space.
Affordability is often a concern when it comes to RV storage. We get that, and that's why our pricing is both competitive and transparent. Whether you need long-term storage or just a place to park your RV in the Winston-Salem, North Carolina area for a few days, we have flexible pricing options.
Ample, secure storage is one thing, but what sets us apart from our competition is our commitment to convenience. Our facility is open 24/7, allowing you to access your RV whenever wanderlust strikes. And if you have any questions or need assistance, our office is open Monday through Friday from 8 a.m. to 5 p.m., with a dedicated staff member ready to help.
To get RV storage, you'll need these documents: a driver's license, proof of insurance, registration documentation, and the certificate of title for your RV. You can fill out the application online or give us a call to learn more. So go ahead, plan your next adventure, and leave the RV storage worries to us. Your RV will be ready and waiting whenever you are.
---
At Double D Construction Services, Inc., we offer RV storage services to those in Winston-Salem, Greensboro, High Point, Clemmons, Mocksville, Salisbury, Boone, Mount Airy, Asheboro, Concord, Raleigh, North Wilkesboro, Lexington, Thomasville, Charlotte, and Hickory, North Carolina.