As a certified mold removal contractor, we highly recommend leaving this task to professionals.
It is easy to get lulled into a sense of security for an action you suspect you shouldn't take but so many videos and articles online tell you that you can handle. Mold removal is one of tasks that you should think twice about handling based on a novice's interpretation of safe mold handling protocols. At Double D Construction Services, Inc., we have more than 20 years of experience as certified mold abatement contractors, so you can be sure that you, your family, and your home are in safe hands.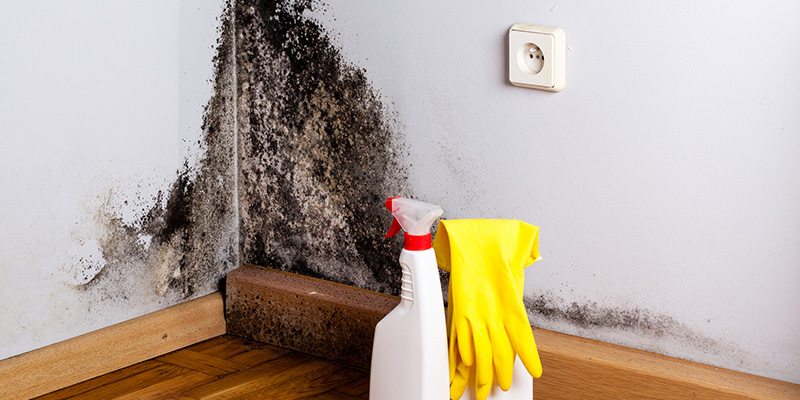 If you suspect you need mold removal at your Clemmons, North Carolina home or business, the first thing to do is schedule a consultation to find out for sure and know what you are dealing with. You may not see the mold, but it could be hiding and still causing respiratory distress and causing damage to whatever surface it is on. If we determine that mold is present, we will outline a plan for mold removal, site cleanup, and demolition of any affected areas that cannot be safely cleaned.
We offer exceptionally effective mold removal services, so you can have peace of mind that your mold issues are resolved in a safe manner. We take every precaution to avoid spreading the mold, which is something that usually happens with DIY mold removal attempts and results in more areas becoming contaminated. Not all mold is highly dangerous, but you don't know what type you are dealing with, and you could risk becoming quite ill and putting your family and pets in danger, as well.
Call on us today if you suspect you need mold removal services for your home or business, and we'll schedule an appointment to further discuss our services, safety protocols, and what you can expect.
---
At Double D Construction Services, Inc., we offer mold removal services in Winston-Salem, Greensboro, Charlotte, Hickory, Boone, Clemmons, Mocksville, High Point, and Salisbury, North Carolina.