It is difficult to imagine how many people in the construction industry succumbed to mesothelioma and other types of lung cancer, as well as other illnesses due to asbestos exposure before it finally became known that asbestos should not be used in constructing residential or commercial structures. Surprisingly, asbestos was used for more than a century! If your home or commercial building was built prior to 1990, there is a good chance there are at least some materials in it that contain asbestos.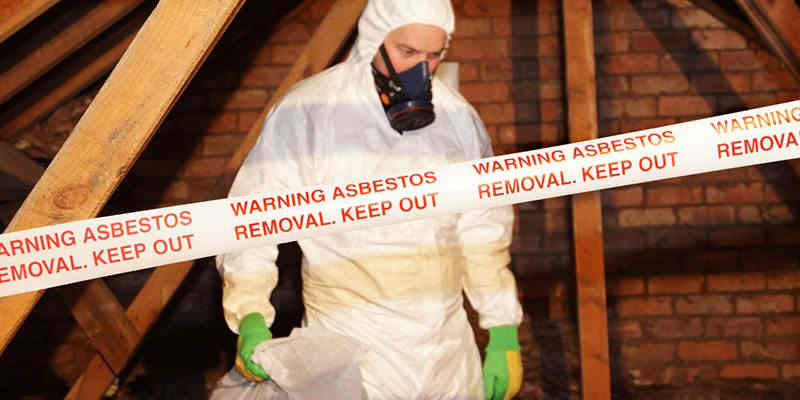 If asbestos proved so harmful to contractors, you could imagine what could happen if you attempted to handle asbestos abatement yourself without proper training and utilizing safety precautions. If you breathe in the microscopic asbestos fibers during the asbestos abatement, they remain in your lungs indefinitely and will usually result in inflammation, scarring, and potentially lung cancer.
It might seem like a simple matter of removing a popcorn ceiling would pose little harm to do yourself, but that is one of the materials where asbestos was most commonly used. It was also used in insulation and dozens of other building materials. It is critical to wear appropriate clothing and protect against breathing in the dust. The room should be completely isolated from the rest of the structure and HVAC turned off. The dust must be cleaned up thoroughly and disposed of properly. These are just a few of the precautions that a trained professional will take to protect themselves during asbestos abatement as well as their customer.
If you have an older property and need asbestos abatement, reach out to us at Double D Construction Services, Inc. We serve the Winston-Salem, North Carolina area with extreme caution to prevent asbestos exposure during the project and after. Contact us today to learn more and get a quote for your project.