It might seem like any contractor with the appropriate equipment would get the job done, but the reality is that you need a qualified building demolition contractor to have it done right. There are far too many things that can go wrong if you use an inexperienced contractor. If you are looking to have a residential or commercial structure demolished, you should look for these traits of a great building demolition contractor:
Fully licensed and insured- As mentioned, things can go wrong. It is much less likely with an experienced building demolition contractor, of course, but you still want to be sure there is insurance in place in case something does go amiss.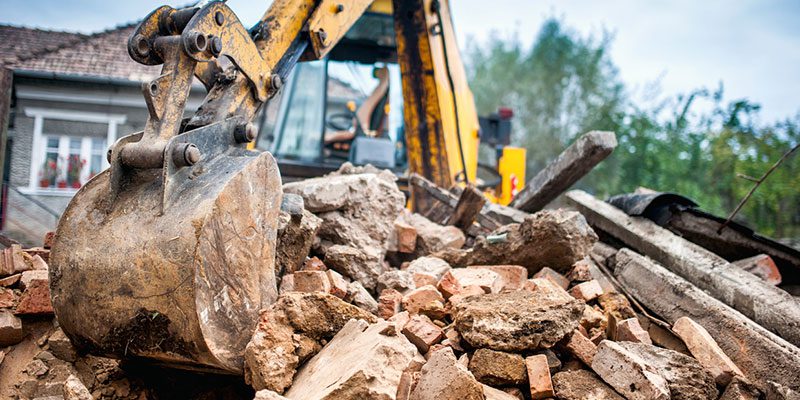 Provides detailed proposals- An invoice with a dollar amount and the address is not sufficient. You need a comprehensive proposal that tells you everything that is included in the price, such as permit fees, waste management (landfill) fees, demolition cleanup, mold cleanup, asbestos removal, site regrading, seed & straw, and so forth.
Experience with complex demolitions- A building demolition contractor that is just entering the industry may have experience with the equipment, but they might not be able to handle more complex demolitions, such as a building that is close to other structures. If your project is complex in nature, be sure to find out how long they have been a building demolition contractor.
At Double D Construction Services, Inc., we serve the Winston-Salem, North Carolina area as a fully licensed and insured building demolition contractor. We began business in 1995, so it is safe to say that we've seen and done pretty much every type of demolition you can imagine. Your comprehensive proposal will list everything we plan to do for you, so there are no unexpected charges after the fact. Reach out today to learn more.