A question that a building demolition contractor occasionally gets asked is whether widespread instances of building damage from mold or the presence of asbestos are reasons to have a structure demolished entirely. The answer is, "it depends." Although it might seem like a drastic solution and wouldn't be necessary in most instances, it could be a good idea when other factors are also in place.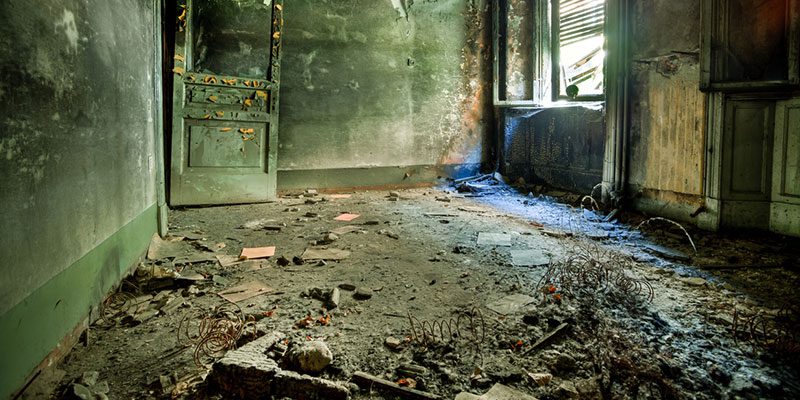 There are a few things to consider regarding a mold situation. For example, if there is an excessive amount of mold with a great deal of it hidden within the walls, it could be an extensive mold abatement situation. If the structure is also quite old and contains a great deal of asbestos, it might be time to consider building demolition and raising a new building instead. The structure could be incredibly unsafe from a health point of view, and no amount of mold removal and cleanup will make it healthy again. This is especially true if the mold is a toxic species.
Keep in mind also that if there is a large amount of mold, it is indicative that a major water damage or moisture problem exists that could have also damaged the structure to the point that building demolition is the best course of action. It could be grounds for condemnation besides.
Admittedly, these are all worst-case scenarios, and most buildings with mold can have the mold safely removed without such drastic measures. If you have a property in the Winston-Salem, North Carolina area that you are wondering if building demolition or mold removal are the best course of action, reach out to us at Double D Construction Services, Inc. We are happy to evaluate the building and give you the benefit of our many decades of experience with both building demolition and issues with mold and asbestos.